The First Lady has been a fashion maven for a long time, and she has dropped jaws around the world for the past four years.
She often shines especially brightly around the holidays, when Melania Trump typically shows off a variety of dazzling outfits.
And this year is no different.
Mrs. Trump welcomed the White House's Christmas tree and as pretty as the tree was, it played second fiddle to a radiant Melania.
She emerged from the White House looking as if she should be at a fashion show — and she'd be the highlight of that show.
The First Lady accepted the 18-foot-tall Fraser Fir from West Virginia, wearing a gorgeous wool houndstooth bubble tie-neck cout by Balenciaga.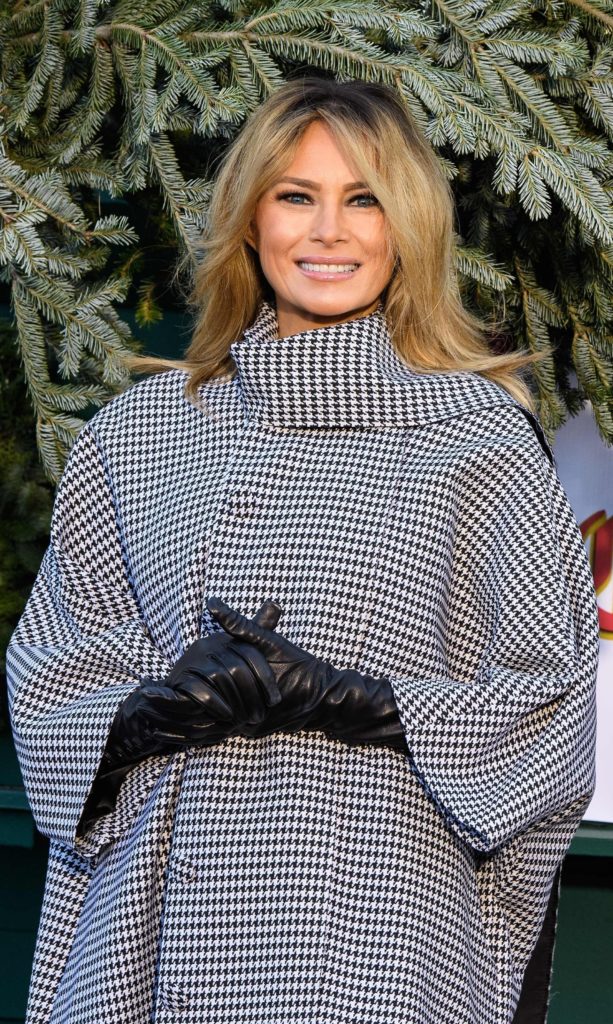 This beautiful – and warm-looking – coat was actually styled by her own personal couturier, Hervé Pierre.
As Breitbart noted, the coat is reminiscent of the Paris fashion house's signature cocoon shapes, and boasts fluted sleeves and an oversized necktie.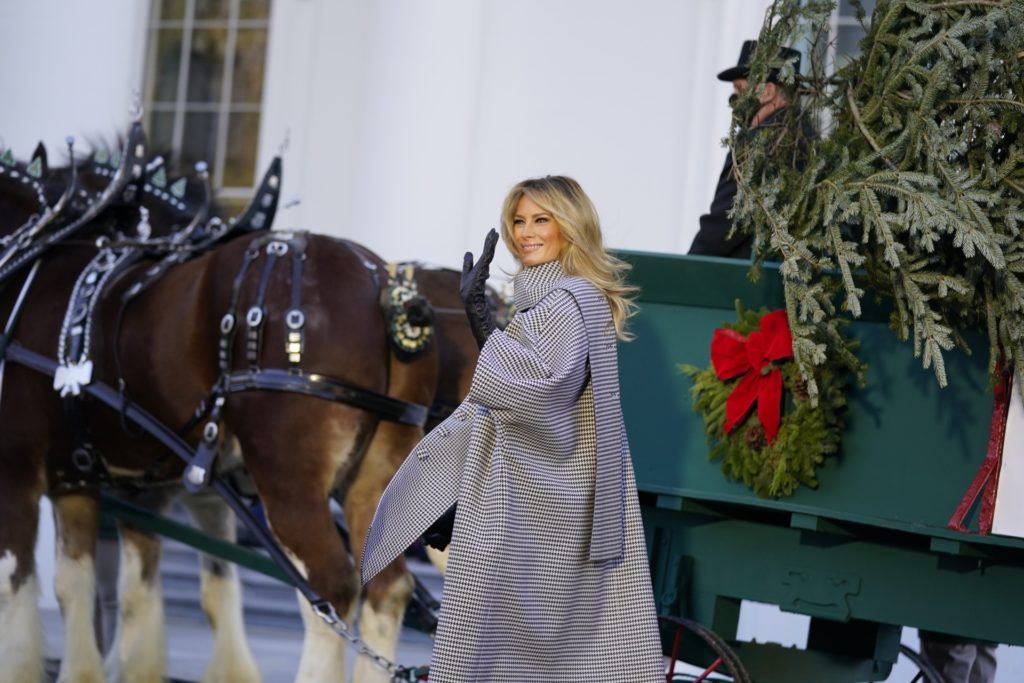 If you're interested in sporting the same look, the coat retails for about $3,700. Hey, it might be worth it to look like the First Lady!
Melania posed alongside the tree, pulled in a holiday-themed carriage.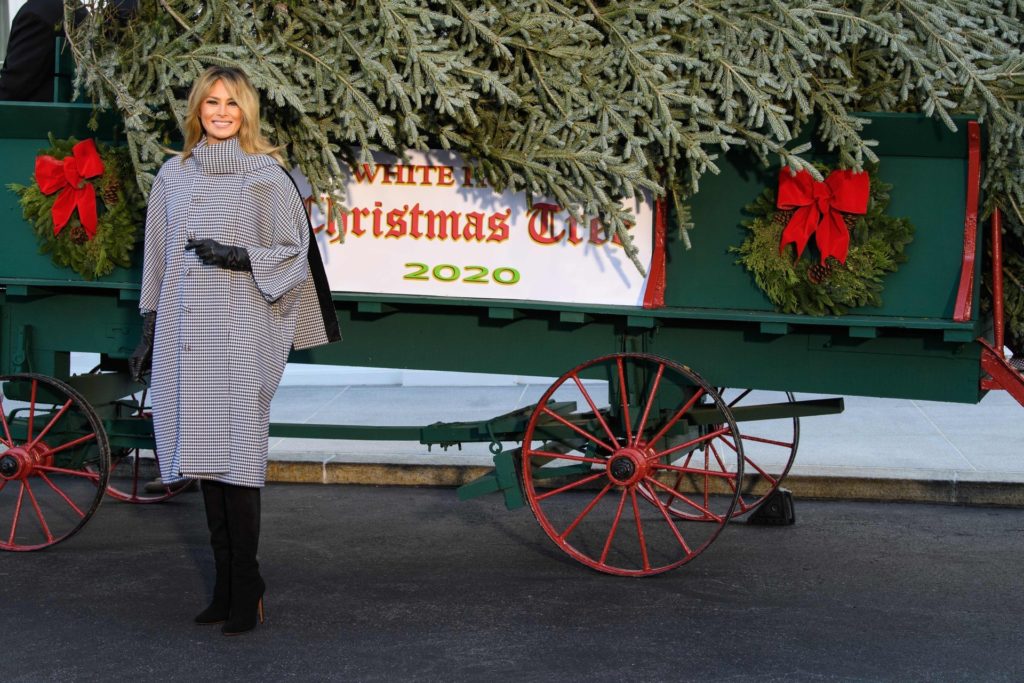 She completed the amazing outfit with a pair of Christian Louboutin black suede boots (a favorite of hers), and Bottega Veneta black leather gloves.
Melania loves her gloves; she often accompanies her best outfits with wonderful, stylish pairs.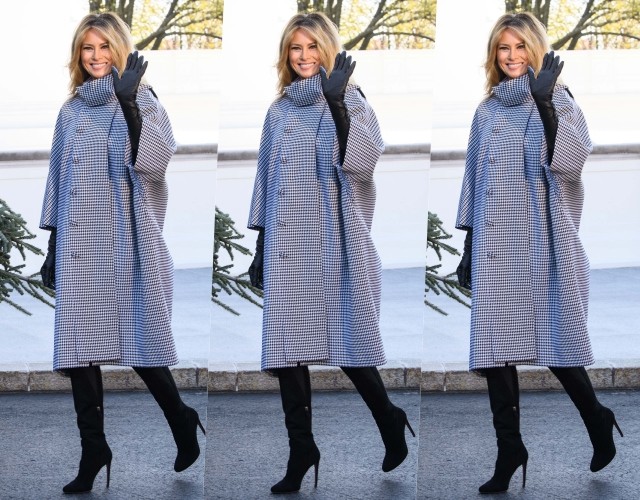 Even if she's no longer the First Lady after January, Melania Trump will forever be remembered for her incredible sense of style.
She has always been the epitome of class, grace, and sophistication, and her fans likely won't disappear. And for good reason.